Hotel Villa Glamour.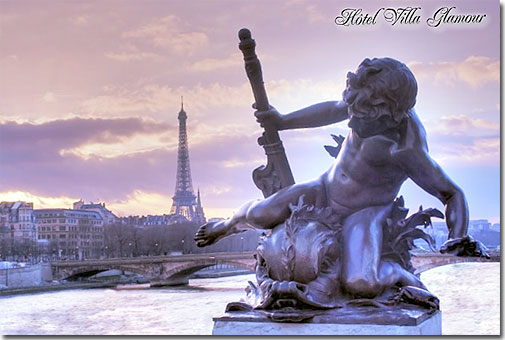 Hotel Villa Glamour Paris
-
Hotel 3* star Paris near 16eme arrondissement.
The Villa Glamour Tour Eiffel is a small luxurious hotel hidden in the heart of a beautiful residential area of the " City of Light ", between the Trocadéro, the Eiffel Tower and the Arc de Triomphe.
Placed in the angle of the very "chic" avenues Henri Martin and Victor Hugo.
The Villa Glamour is an atypical 11 room hotel: "A romantic gem in a typically Parisian style."
Hotel Villa Glamour.
85, rue de la Pompe
Paris
75016
France
Phone : +33 (0)1 45 04 67 38
Fax : +33 (0)1 45 04 76 97